Feel free to contact us for a free quotation or advice with bookkeeping and accounting!
About us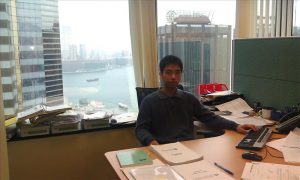 We provide professional services of Statutory audit, Tax advisory, Bookkeeping, Company formation, and Secretarial Services. Everything your company requires are available indoors you without having the need to go elsewhere, therefore enabling you to concentrate on your business and clients.
Our director, Mr. Kang Kewen Fisher, acquired his Bachelor of Economics Degree (major in Statistics) from Jinan University, Guang Zhou China and Master of Professional Accounting and Information System from City University of Hong Kong.
Since 2016, Grand Concept Certified Public Accountants (Practising) Limited phas provided professional auditing, taxation, accounting, and related services to a wide range of small and medium enterprises (SMEs).
We are committed to provide quality and reliable services for your business. Our director, Mr. Kang Kewen, is a member of the Hong Kong Institute of Certified Public Accountants (HKICPA).
Grand Concepts has years of experience in serving companies in all industries. Our tailored business approach in providing quality accounting, tax and financial advisory services has helped our clients over the years bring more profits to their business. If you are new to your business we can also help you in each step of building your business, from registering, to set up and also guide you through all your accounting and financial process for a smooth run of your business.
Being a leading financial and business advisory service provider in Hong Kong we understand our responsibility to our clients. We will help and guide them on how to manage their business efficiently and help them to achieve their business goals. We always work with a customer-oriented approach and care about their satisfaction. So, if you are looking for experienced and trusted financial and business advisors for your business in Hong Kong then contact us now.