Grand Concept Certified Public Accountants has been delivering professional services in Statutory audit, Tax advisory, Bookkeeping, Company formation, and Secretarial Services for businesses, entrepreneurs, professional and individuals since 2016. Lead by Mr. Kang Kewen Fisher (CPA, Practicing), our team works directly with our clients and offers tailored solutions to achieve their business goals.
Our Values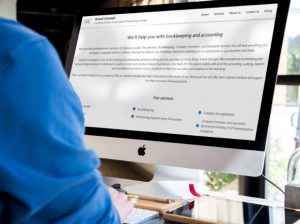 We are committed to providing tailor-made solutions to our clients and they are assured of excellent services by virtue of our years of experience and training in the financial sector of business. We worked have worked with a diverse client base and we pride ourselves in being their trusted business advisors.
By providing customized services, we create a partnership with our clients to meet their specific needs. Most of our clients can't find time to manage their accounts or financial recordings by themselves, thus, they trust us and we take responsibility for such. We are committed to making them achieve their business success. We also care about their data and information security and thus our high-level technical professional team make sure all our client's data are fully secured.
Our Timeline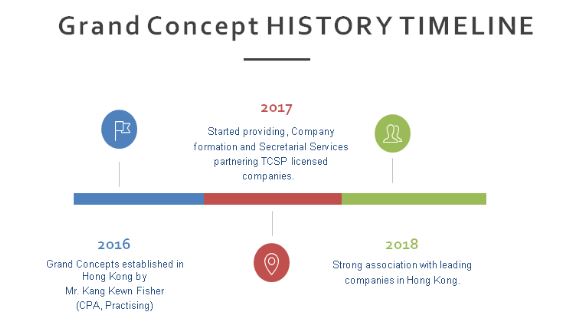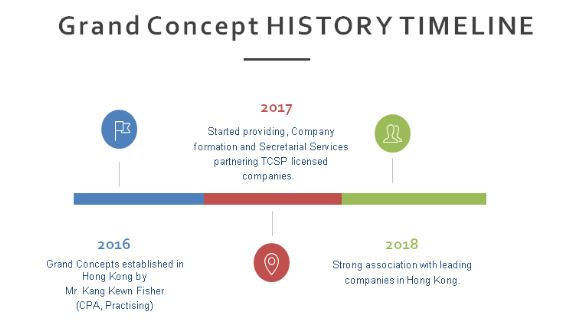 2016 – Grand Concepts established in Hong Kong by Mr. Kang Kewn Fisher (CPA, Practising)
2017 – Started providing, Company formation and Secretarial Services partnering TCSP licensed companies.
2018 – Strong association with leading companies in Hong Kong.
Our Team
We have an amazing team of qualified accountants and CPA practitioners. Our team is professional in assisting our clients achieve their business goals and we use the industry's best technology and software for your accounting, bookkeeping and tax advisory needs.
Our team of accounting professionals also specialize in taxation in Hong Kong. We have extensive experience in dealing with taxation matters with regards to the Inland Revenue Department (IRD) and have over the past few years helped companies in their dealings with assessable profits and offshore taxation claims. Our high success rate and impressive track record sets our team well above the rest. Our experience, constant dedication and professionalism results in the best service for our clients.
Our Clients
Grand Concepts has a broad client base, ranging from big corporations to small-medium businesses and individuals. We value each and every client and their 100% satisfaction is the prime reason for our success. We are proud to say that our prompt, professional and affordable services are key reasons why clients choose us for their business accounting, bookkeeping or any other business advisory services.
Here a few reviews from some of our happy clients:
Grand Concept team has been helping my business for the last two years. They provide great and quality accounting and bookkeeping services. There are very a knowledgable team and I will definitely recommend GC team to my friends. – Marlon
We are very happy to work with Grand Concepts. They helped in tax planning and bookkeeping for our company. Great job and wonderful team to work with! – Lin Hung
Interested in joining our team?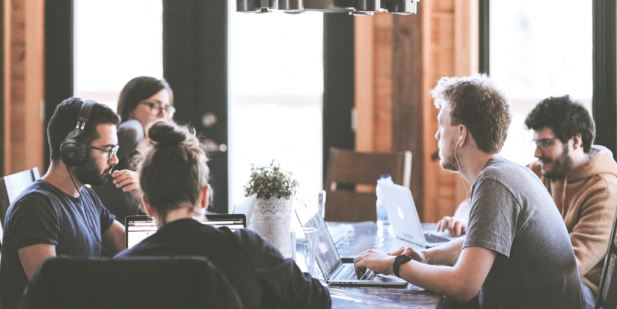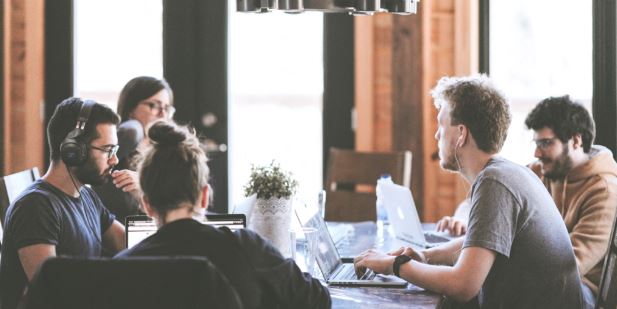 We are one of the fastest growing companies in Hong Kong and we offer the opportunity to work in a wide range of sectors. At Grand Concepts, we care about our employees like our clients, and our team is a prime example of creating the best workplace experience.
Staff at Grand Concepts interact and work directly with our clients to achieve their business goals and that enables us develop our own skills and grow professionally.
We are always looking for new talents to assist our clients in the best way. So, if you are interested in joining a progressive and expert team do check out our career page and find out the current job openings.